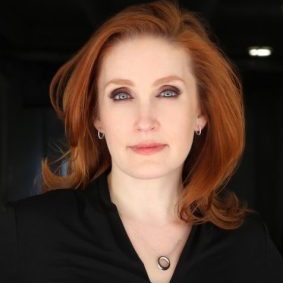 Join Tissa Richards for her presentation, "How to Raise Money So Your Company Will Thrive, Not Just Survive"!
Day 2, Greenlight Guru Stage
11:00 - 11:45 AM
Fundraising strategies are multifaceted (and can be stressful)! How much should you raise? When? From who? What should your pitch look like? But there are many other factors that too many founders – especially women – forget to take into account. Raising capital is about helping your company, your team, and YOU thrive.
In this keynote, you'll learn from repeat software founder and CEO Tissa Richards how to identify prospective investors that are aligned with the mission of your company and with your leadership values. You'll learn how to pitch the story of your company not just in terms of financial projections and growth curves, but also how to include the critical components of your company culture and mission, and your leadership non-negotiables.
When you learn how to choose the right investors at the right time with the right strategy, you'll build a team around you who support your vision and growth – and help both you and your company thrive.
Tissa Richards has a mission to create a legion of leaders with an unshakable sense of self. She is a keynote speaker, leadership expert and corporate facilitator who works with F1000 and hyperscale organizations, guiding them to create blueprints for individual and organizational success, develop high-performance cultures, and to diversify c-suites and corporate boardrooms.
As a repeat software founder and CEO, Tissa sits at the intersection of entrepreneurship, fundraising and executive leadership. She has raised millions of dollars for her companies, won awards for innovation and products, and holds multiple patents for complex cybersecurity software.
Her book, "No Permission Needed: Unlock Your Leadership Potential and Eliminate Self-Doubt" is available in September on Amazon and Audible. Learn more at www.tissarichards.com