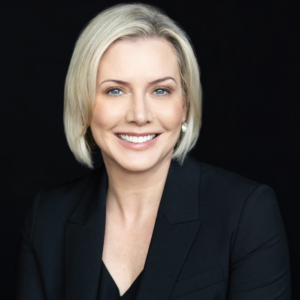 Join Tiffany for her presentation, "Options for Funding Your Business"!
DATE: TBD
Join Tiffany and explore the various options for funding your early stage life science company.
Tiffany has spent over 20 years bringing innovative medical technology from benchtop to bedside and is known globally for her thought leadership on innovation and commercialization of technology in medical devices and healthcare technology. In October 2020, she joined the Philadelphia-based University City Science Center as President and CEO. The Science Center is a 501(c)(3) non-profit organization with mission to power progress that advances healthcare innovation, uplifts communities and improves lives.
By convening and supporting Greater Philadelphia's innovation ecosystem, the Science Center helps catalyze new ideas and technologies, drive economic growth, and unlock the region's potential for a world-class future. Tiffany joined the Science Center from the Global Center for Medical Innovation (GCMI) based in Atlanta where she was CEO.
After a decade working in strategy, finance and business development in early-stage medical device companies, she was brought onboard to launch and operationalize GCMI from inception. During her tenure, she catalyzed a capital efficient approach to move innovation to products that impact patient outcomes, bringing critical assets, infrastructure, and expertise needed to support entrepreneurs from concept through testing, regulatory submission and launch. Her work in building and strengthening the medical device ecosystem in Atlanta and the Southeast US was formally recognized by both Georgia Bio and Southeast Life Sciences. Tiffany serves on the Team Pennsylvania Board of Directors, the Penn Health-Tech Strategic Advisory Board, the Drexel Applied Innovation External Advisory Board, and as an external advisor to the RADx program at the NIH.
Tiffany served on the National Advisory Council on Innovation and Entrepreneurship (NACIE) of the U.S. Department of Commerce from 2014- 2018. She was recognized by Philadelphia Business Journal in the Power 100 List in 2021 and 2022, by the Healthcare Technology Report's Top 50 Healthcare Technology CEOs of 2021, Inc. Magazine as one of "17 Inspiring Women to Watch in 2017" and one of Becker Hospital Reviews "110 Women in Medtech to Know in 2017". Tiffany holds an MBA from the Georgetown University McDonough School of Business and a BBA in International Business from Loyola University New Orleans.