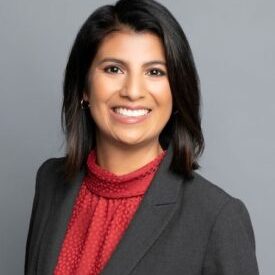 Join Stephanie for her presentation, "Over $100 Billion Dollars Set Aside for Small Business: Is It For You?"!
DATE: TBD
 Have you thought about expanding your business into the federal government market, but it seems like a foreign land? In this session, learn more about the federal government market and get your questions answered. Stephanie will provide a step by step roadmap that you can follow to determine if this is the right direction for your business including strategies to find and market to the government.

Stephanie Marquardt is founder and CEO of Continuous Synergy LLC, a consulting firm that helps business owners grow their companies by expanding into the federal government market and streamline operations. Among its services, Continuous Synergy provides expertise in fractional chief operating officer (COO) /EOS Integrator support, project-focused operational support, such as process improvement, and helping businesses learn how to win federal government contracts. Stephanie has more than 10 years of experience as the COO for a prime defense contractor.
She co-founded and was executive director for the Florida 8(a) Alliance, a nonprofit organization that provides training to small businesses interested in federal contracting. In this role she helped hundreds of small businesses establish and grow their federal contracting imprint, especially in the competitive defense industry.
Stephanie is certified as a Lean Six Sigma process improvement practitioner. She holds a bachelor's degree from Dickinson College, a master's from Johns Hopkins University and an executive leadership certificate from Cornell University.