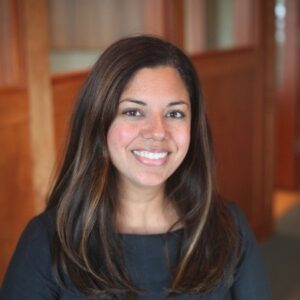 Join Sarita for her presentation, "Funding Your Business' Next Stage of Growth"!
DATE: TBD
In this session, you'll explore potential funding sources for businesses at various stages of growth.

Sarita is a Vice President on Edgewater's investment team and focuses on all of the firm's target industry verticals, including life sciences. She is responsible for identifying and developing key investment themes for new investment opportunities, transaction execution, and supporting the management teams of Edgewater's portfolio through the development of strategic growth initiatives.
She is part of the team that invested in Haematologic Technologies, LLC, in 2019. Haematologic Technologies is a large molecule CRO with world class protein chemistry expertise and provides integrated large molecule analytical services and customized products that support the biopharma R&D process.
Prior to Edgewater, Sarita's career has spanned several industries, including middle-market lending, investment banking and public accounting in both the Northeast and Midwest regions.