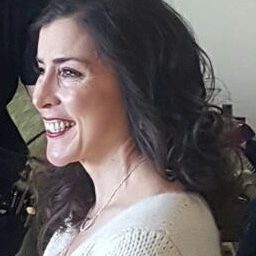 Join Rosemarie for her talk, "All Things Money"!
DATE: TBD
Only 3% of capital goes to women-led companies. If you're interested in gaining access to capital, this is the session for you! Rosemarie will be sharing all the tips and techniques necessary to gain access to both dilutive and non-dilutive capital with you.
With over 25 years of experience, Rosemarie Truman is an entrepreneur, startup catalyst, impact investor and formerly, a corporate executive. Rosemarie is the Founder and CEO of The Center for Advancing Innovation Inc (CAI), also known as the "Tinder for Startups" by Nature; a "Powerful Innovation Toolkit" by the White House and "Shark Tank on Steroids" by BIO. CAI is an award-winning 501c3 non-profit with a mission to identify breakthrough SDG and ESG-oriented inventions and maximize their commercial potential.
She is also the CEO and Co-Founder of Ignite Social Impact, the first crowd-equity platform for social impact investing in "tech for good." Rosemarie's specialty is investment strategy, having led growth and transformation strategies for 50 of the global Fortune 100 companies in over 15 countries, yielding more than $300 billion in near-term top line revenue improvement.
As CAI's leader, Rosemarie pioneered a first-of-a-kind, award-winning, disruptive innovation platform. Orchestrating 9 innovative challenge-accelerator models CAI has been the catalyst for the launch of 300+ companies, 3000+ entrepreneurs, and 120+ partnerships across federal labs, universities and hospitals. CAI has received several awards for example, the Health and Human Services Secretary's Pick Innovation Award. In addition, CAI has had nine Obama White House mentions such as #6 of top 10 of things that happened during the administration in innovation.
Prior to launching her own firm, Rosemarie spearheaded IBM's Innovation strategy practice globally and was awarded IBM's most laudable honor, the Golden Circle Award. In addition, she has also held leadership roles at Booz Allen Hamilton, Oracle, PRTM, and Marsh & McLennan, where she served as VP of global strategy. At Oracle, Rosemarie designed and led the implementation of the first cloud-computing platform globally. Rosemarie began her career at Goldman Sachs in investment banking, establishing a breakthrough straight through processing platform for the NYSE floor.