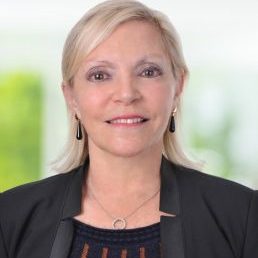 Join Renée Arnold (moderator) alongside Bhawanjit Brar, Sheryl Flynn, and Lori Arakaki for the session, "Ask An NIH Awardee"!
Day 2, Room #2708
12:00 - 12:45 PM
Renée is currently President & CEO, Arnold Consultancy & Technology, LLC, where she oversees outcomes research and develops affiliated software for pharmaceutical and government programs. Her special interest in evidence-based health derives from her research that deals with use of technology to collect and/or model real-world data for use in rational decision-making by healthcare practitioners and policy makers.
Renée also Adjunct Professor, Master of Public Health program, Department of Environmental Medicine and Public Health at the Icahn School of Medicine at Mount Sinai, New York, New York, where she has developed and teaches the pharmacoeconomics coursework.
Renée completed her undergraduate training at the University of Maryland and received her Doctor of Pharmacy degree from the University of Southern California in Los Angeles. She also completed a post-doctoral residency at University Hospital in San Diego/University of California at San Francisco School of Pharmacy.