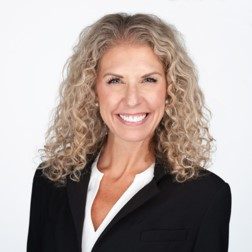 Join Kristy Dellisanti, alongside Melisa Vasquez and Daniela Gracey, for the session "Setting Your Own Place at the Table"!
Day 1, Greenlight Guru Stage
12:00 - 12:45 AM ET
As women, we've all been there… feeling less than confident about our place at that proverbial conference room table! An open and vulnerable conversation about the varying paths three women took as they navigated through many challenges in a male-dominated engineering and construction industry. We will share the steps, and missteps, of our journeys that have now converged in the same field and company. Our hope is to be able to inspire other women to get comfortable with being uncomfortable and to grow into owning their own place at the table, therefore helping to pave the way for others! Likewise, we look forward to learning and growing from our audience's journeys!
Kristy is an Associate, and the Senior Director of Business Development for CRB. In her fifteen years as a Business Development professional in the life sciences engineering and construction industry she has navigated many challenges, both in and outside of the workplace, with grit. Kristy's innate ability to recognize and appreciate her clients as individuals, combined with her passion for business, makes her a problem solver and key business advisor.
"My personal brand has always been built on a foundation of trust, sincerity and genuine relationship building." Kristy's depth of business development experience combined with her professionalism, tenaciousness and deep-rooted relationships in the market have helped her to be a key business partner to both her internal and external stakeholders.
Kristy is a wife, a mother of two daughters (3 and 8) and a two-time ovarian cancer survivor. Please join her and her colleagues, Daniela Gracey and Melisa Vasquez, as they discuss "Finding Your Place at the Table". A candid conversation about three women navigating their way in the Engineering and Construction Industry.