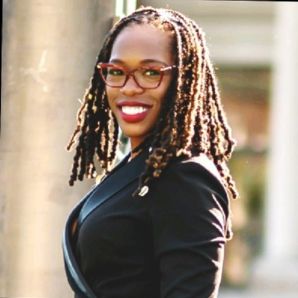 Join Jessica Forbes alongside Nancy Kamei and Yasmin Moghadam, for the session, "Supporting Women Entrepreneurs through the NIH Small Business Program"!
Day 1, Room #2708
12:00 - 12:45 AM
Dr. Jessica Forbes received her B.S. in Communications and Rhetoric from The University at Albany in 2009. She went on to obtain her M.S. in Communication Sciences and Disorders from The College of Saint Rose in 2011.
After practicing as a speech-language pathologist for several years, Dr. Forbes then attended Howard University where she received her Ph.D. in Communication Sciences and Disorders with a specialty in Swallowing Physiology.
She is now joining NIH from a postdoctoral fellowship at The University of Florida that focused on examining voice tremor in patients with neurodegenerative diseases who undergone Deep Brain Stimulation.