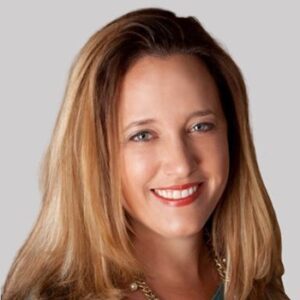 Join Jennifer for her presentation, "Decentralization: Parallels Across Clinical Trials and the Workplace"!
DATE: TBD
The pandemic catalyzed the adoption of decentralized clinical trials around the world. The same can be said for decentralization in the workplace. Jen Reiner and Jen Brown will offer insights into leading decentralization initiatives and teams in the workplace and will pose some tough questions to the audience.
Jennifer brings over 26 years of quality experience in various manufacturing and clinical trial industries to her current role as Sr. Director QA, Operational Compliance at Statistics & Data Corporation.  Skilled in the creation, implementation, maintenance, and continuous improvement of QMS systems, her most recent function was as the QMS Director of an imaging CRO, where she gained a thorough knowledge of the oncology clinical trial industry.
Previous to that experience, she was the site Quality Manager at an aerospace manufacturing facility.  In that role, she was responsible for the release of product to Tier 1 suppliers General Electric and Honeywell Aerospace.   Additionally, she was responsible for the facility moving to AS9100 Revision D certification, including full risk assessment process implementation across the company, as well as oversight of the company's NADCAP certified inspection methods.  Other accomplishments include the development and deployment of an ISO-9001 certified quality system for a previous aerospace manufacturing facility.  Jennifer is currently implementing her third complete software implementation project to further promote clinical trial accessibility.
Jennifer received a Bachelor of Science, summa cum laude, in Psychology from the University of Arizona and has held multiple lead auditor certifications across various certification organizations.