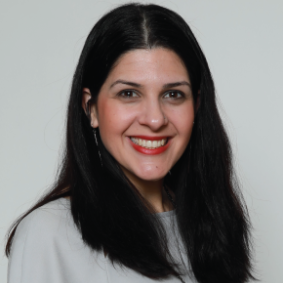 Join Jennifer for her presentation, "KEEP GOING: The door swings both ways"!
DATE: TBD
The pandemic has caused people to reevaluate their priorities, values, and time. This has resulted in women checking themselves out the door, changing career paths or leaving employment all together, which has led to women attributing to over 63% of all laborers that walked out the door. This talk will share thoughts on why women exited, where we stand now, and how we are going to get those who want to return and rejoin the workforce hired.
During the pandemic, my life was turned upside down personally and professionally. There were times, I wanted to walk out the door. However, I made the conscious choice for my family and me, to remain where I could best contribute.
I will share with how you can gracefully ask for help, remain committed to success in the home and at work, and challenge you to do more for women in our industry. This talk will motivate you to keep going, not only for yourself, your families, but for all the women out there trying to walk back in the door.
Jennifer Lauria Clark, CPIP is the Vice President, Sales, and Account Management for CAI, where she is responsible for strategic global business development and our relationship management program. She has over 20 years of experience in regulated industries. Previously she held positions as a consultant where she provided services for Merck, BD, GSK, Biogen and others.
Jennifer Lauria Clark has been a Member of ISPE for more than 24 years and actively involved in the Society's local and international activities. She is a Past President of the ISPE CaSA Chapter, is a Past Chair of ISPE's Young Professionals Committee, and currently is the Chair for the Women In Pharma® Steering Committee. Jennifer Lauria Clark also finished a four-year stint as a Director on the ISPE International Board.
She has a degree in Industrial Engineering from North Carolina State University. She is currently working towards her MBA in the Poole College of Management at NC State University.
Jennifer's passion is people and her family. She enjoys spending time to get to know individuals and help solve their problems. She has a global network of mentors, teammates, colleagues, and friends who help her succeed in today's business world. Jennifer is a champion for students and young professionals and women trying to find their way in industry. Jennifer's global experience has given her the ability to work with others, share stories, and see the world a little bit differently.