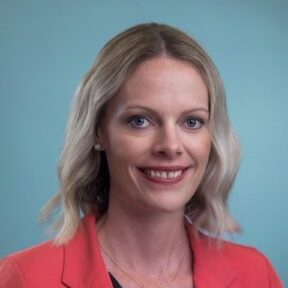 Join Jennifer for her presentation, "Decentralization: Parallels Across Clinical Trials and the Workplace"!
DATE: TBD
The pandemic catalyzed the adoption of decentralized clinical trials around the world. The same can be said for decentralization in the workplace. Jen Reiner and Jen Brown will offer insights into leading decentralization initiatives and teams in the workplace and will pose some tough questions to the audience.
Jennifer Brown – Senior Director, Operational Logistics
Jennifer Brown, Senior Director, Operational Logistics, joined Statistics & Data Corporation (SDC) in February 2010. Prior to joining SDC, Jen worked as a Clinical Research Coordinator and Site Operations Manager overseeing the operations of clinical trials and studies.  At SDC, Jen has held roles of increasing responsibility within the organization, across Data Management, Business Development, Business Development Operations, Account Management, Project Management, Change Management, and now Operational Logistics.
Jen led the initial implementation of SDC's Enterprise Resource Planning (ERP) platform and continues to lead initiatives for company growth to drive innovation, increase organizational efficiencies, and generate revenue.  Jen develops and maintains a strong rapport and credibility with internal stakeholders, strategic partners, and clients. 
Jen holds a Bachelor's degree in Medical Technology and a Masters in Business Administration.