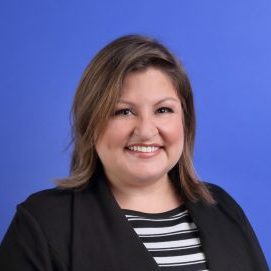 Join Daniela Gracey, Kristy Dellisanti and Melisa Vasquez for their presentation, "Setting Your Own Place at the Table"!
Day 1, Greenlight Guru Stage
12:00 - 12:45 AM ET
As women, we have all been there…. feeling less than confident about our place at that proverbial conference room table! An open and vulnerable conversation about the varying paths three women took as they navigated through many challenges in a male-dominated engineering and construction industry. We will share the steps, and missteps, of our journeys that have now converged in the same field and company. Our hope is to be able to inspire other women to get comfortable with being uncomfortable and to grow into owning their own place at the table, therefore helping to pave the way for others! Likewise, we look forward to learning and growing from our audience's journeys!
Daniela Gracey is a Project Manager and Associate at CRB. Her experience includes over 15 years in the life sciences, pharmaceutical and biotech industries. Daniela's career has evolved by performing various roles throughout the capital construction project life cycle, including pre-construction, procurement, project controls, document control, turnover, commissioning, and program management.
Her broad and versatile background has provided the opportunity to expand her project management skills to include design projects as well. Daniela started her Lean Project Delivery (design and construction) journey 5 years ago and is a strong proponent of the benefits an integrated and collaborative project delivery approach provides. Energized by continuous learning and improvement on the implementation of lean principles, she is currently the Lean Champion for CRB's Southeast Region.
Now fueling her career passion by focusing on personal growth as a leader and mentor, Daniela engages in and develops meaningful and purposeful connections with team members not only to build a collaborative environment, but to also help guide others on their desired career paths and journeys. Daniela is a current member of the Lean Construction Institute (LCI) and the LCI Carolinas Community of Practice. She is also a former member of National Association of Women in Construction (NAWIC) Raleigh, NC.
Daniela has been an industry presenter and contributor, including: ISPE Annual Meeting & Expo, "Off-Site Construction Delivery Method of Mechanical Penthouse of Facility Expansion (2016)"; LCI Congress, "Pulling Takt Into Design Phase (2020)"; and ISPE CaSA Life Science Technology Conference, "Applying Lean Execution Tools on a Fast Track Project (2021)".